2014 Teen Track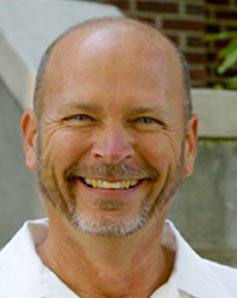 CHAP is proud to have Bill Jack from Worldview Academy leading the Teen Track at the 2014 Convention.

Bill Jack is an educator with ten years experience in secular schools and 14 years with The Caleb Campaign, a creationist youth ministry. Bill Jack is faculty advisor for Worldview Academy, an academic leadership program which seeks to train Christian students to think and live in accord with a Biblical worldview so that they will serve Christ and lead the culture. Appearing on several radio and television programs, Bill's passion is to raise up a generation who have the vision to reach their culture with the gospel, who have the valor to engage that culture with the truth and who rely on the virtue of the Word of God. Bill and his wife, Tabby, homeschool and live with their three children in Castle Rock, CO.

There will be a morning and afternoon sessions on both Friday and Saturday. Exact times will be posted shortly. We hope to have your teen attend the CHAP Teen Track this year.

For more information on Bill Jack and Worldview Academy, please visit http://www.worldview.org/.


CHAP Homeschool Convention

May 9 & 10, 2014
Friday: 8:00 AM to 5:00 PM
Saturday: 8:00 AM to 5:00 PM
Farm Show Complex,
Harrisburg, PA