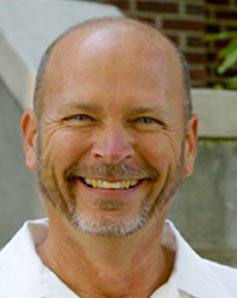 CHAP is proud to have Bill Jack from Worldview Academy leading the Teen Track at the 2014 Convention. Bill Jack is an educator with ten years experience in secular schools and 14 years with The Caleb Campaign, a creationist youth ministry. Bill Jack is faculty advisor for Worldview Academy, an academic leadership program which seeks to train Christian students to think and live in accord with a Biblical worldview so that they will serve Christ and lead the culture. Appearing on several radio and television programs, Bill's passion is to raise up a generation who have the vision to reach their culture with the gospel, who have the valor to engage that culture with the truth and who rely on the virtue of the Word of God. Bill and his wife, Tabby, homeschool and live with their three children in Castle Rock, CO. For more information on Bill Jack and Worldview Academy, http://www.worldview.org/.

The CHAP Convention Teen Track is for ages 12-18 and an additional fee per teen applies.

The Teen Track Schedule and Session Descriptions are as follows:
Teen Track Sessions
Friday 10:00-10:45

Creation - Evolution - What's the Big Deal? I Just Want to Tell People About Jesus (Colossians 2:8) "Who cares whether it was 6 days or 6 million years!?!?!? Isn't this discussion unnecessarily divisive to the Christian community? Are we not losing credibility with the scientific community and hurting the cause of Christ among non-Christians by insisting on a literal interpretation of Genesis 1-3?" Learn to respond Biblically to such charges so that "no one takes you captive through philosophy and empty deception." Old-earthers, progressive creationists and other Wizards come try and stump the wild-eyed, fanatical, six-day creationist.
Friday 11:00-11:45

Seven Habits of Highly Suppressive People (Romans 1:21-23) Why do people reject the reliability of the Bible? It is not the common objections that people give. Rather it is because they "suppress the truth in unrighteousness." (Romans 1:18) Christians should be able to answer those objections. Christians should, also, be able to recognize the seven habits that people develop in suppressing the truth which are listed in Romans 1:21-23. Come see these seven habits come to life through interviews with non-Christians on a college campus. Learn how you, too, can give a defense of your faith in gentleness and reverence. (I Peter 3:15)
Friday 1:00-1:45

The Four Duties of a Good Soldier of Christ Jesus (II Timothy 2:1-3) "Have fun with me as a good soldier of Christ Jesus--____!" It is very difficult to think and live biblically. The Wiseman calls Christians to exhibit wisdom in their deeds. Christians must understand and exercise four essential duties in order to please the One Who enlisted them as soldiers.
Friday 2:00-2:45

WWJD!??!?!!? Who cares what Jesus would drive? Christian environmentalists are asking the question in order to "drive" the church to proclaim a greener Gospel. Have Christians missed the importance of caring for the earth by focusing for so long on other social issues such as abortion, euthanasia, Marxism, terrorism, gambling and premarital sex? Can we not sit in the same pew with environmentalists' groups without compromising truth and grace? How should we, as Christians, address the environment without worshipping Mother Earth?
Saturday 10:00-10:45

Whatever! (Deuteronomy 12:32) "Whatever is the meaning of life?" "Whatever happens when one dies?" "Whatever is your highest value?"--questions that demand more than a "Whatever!" answer. The "Whatever!" answer of Secular thinking dampens and even squelches serious thought and attempts at engaged conversation in our culture. The "Whatever!" of Secularism even invades the church. Rather than be discouraged, take heart in God's command in Deuteronomy 12:32.
Saturday 11:00-11:45

Counterfeit Reality The biggest and most enduring Counterfeit Reality of all time is most cleverly foisted upon people through film. See how moviemakers convey a secular worldview to the public...in the blink of an eye! Keep in mind Colossians 2:8, and keep focused on Bill Jack's media examples and use of technological illusions. Otherwise, you may lose sight of True Reality.
Saturday 1:00-1:45

Reality Check! Demolishing Ignorance & Apathy "Would you agree the Bible teaches...that men are superior to women...that God helps those who help themselves...that Jesus' main message was to love one another...?" Listen and watch in amazement at the responses from college students and people on the streets give when Bill Jack asks about their knowledge of Scripture. See how people love to display their ignorance. Learn how conversationally to destroy "arguments raised up against the knowledge of God."—II Corinthians 10:5
Saturday 2:00-2:45

Taking What is Common to the Culture & Turning it into a Pulpit (Acts 17:22) From peach baskets to pitching mounds, from movies to museums, from...well, come discover what tools and opportunities you might be overlooking to use in reaching this culture. Practical strategies and insights!